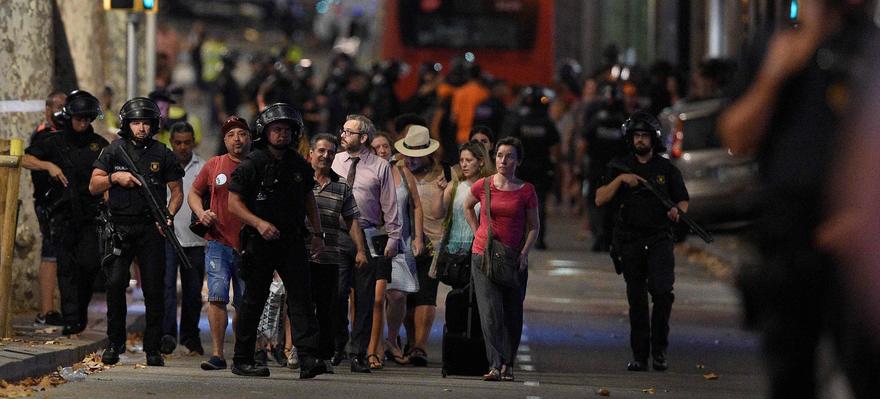 CHRONICLE – The Islamic State is pursuing an unprecedented process in the history of terrorism by employing a very wide range of means and actors. For the specialist in criminology, we must quickly adapt to the exceptional capacity for mutation of this entity.
Pursuing a process arguably unique in the history of terrorism, the Islamic State (and, less sophisticatedly, what remains of what we believe should be generically called al-Qaeda) has developed a process of terror marked by diversity.
While the terrorist "signature" required clearly identified agents and modi operandi, IS plays on the full range of authors ("lions", special envoys from the seat of the caliphate, now essentially mobilized to defend what remains of its territory; soldiers, subcontractors on assignment; lumpenterrorists, more or less uberized independents; strangers claiming to belong to the organization that discovers them at the same time as the rest of the world) and means of action, from the most artisanal to the most sophisticated .
The range has continued to widen with attacks now combining the number of agents and the absence of resources. Before Barcelona, we had known Paris (massive groups, heavy means, weapons of war) or Nice (isolated agent, little or no connection to IS HQ, artisanal means). Barcelona has just been the victim of the diversity of devices (probably including a bomb that eliminated its artificer, vans, dummy explosive belts, weapons, etc.).
If the Islamic State is in territorial loss, and despite exceptional resistance, it remains capable of triggering in the Sahel as in the West, in Southeast Asia as in Iran, localized attacks, generally of low intensity, but always with enormous media repercussions.
What counts is the exceptional capacity for change, the diversity of operators and means, the appearance of new avatars of IS, the resurrection of its supporters in partially liberated territories before being again nibbled away.
For States and public services, we have effectively gone from a logic of situational prevention and sanctuarization of territories towards the appearance of indefensible spaces as the need for interconnection and fluidity of modern societies has thwarted security obligations and security.
Having forgotten the fundamental bases of the protection of people before that of property, we pay a high price for the same errors, whether flooding in areas made constructible by real estate madness and attacks on public spaces or the 'we have skilfully deconstructed what historically justified its existence: the security of populations.
If most of the anti-terrorist action is of an invisible nature and requires strong investments in operational intelligence (especially human), which seems to have given much better preventive results for the past few months, it is also high time to rethink not only the protection sites, but especially that of flows.
And the 2024 Games in France, in Paris, should finally serve to review urban planning for living, coming and going, walking, in safety and security.
The known then treated, we can also focus on the expected but underestimated developments: cyberattacks and especially connected objects (and in particular vehicles)…
Source: © Le Figaro Premium – Alain Bauer: "The avatars of the Islamic State and the urgency of adapting our protective devices"