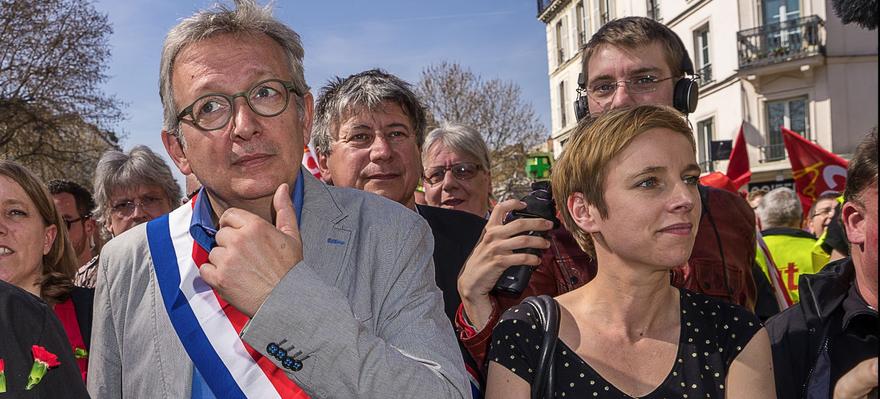 Pierre Laurent, Clémentine Autain, Patrick Le Hyaric or even Pascal Durand have just been declared persona non grata. They were due to begin a visit to Israel and the Palestinian Territories this weekend.
Correspondent in Jerusalem
The Israeli Ministry of Internal Security announced on Monday that it wants to ban the entry of its territory to seven French elected officials, including the national secretary of the PCF, who plan to land this weekend in Tel Aviv for a five-day visit to Israel. and in the Palestinian Territories. They are part of a delegation of twenty parliamentarians and local elected officials who had indicated a little earlier in the day wanting, on the occasion of this trip, "to alert on the situation of the nearly 6000 Palestinian political prisoners".
»READ ALSO - Salah Hamouri arrested by the Israeli army
Some members of this group of elected officials from the Communist Party and rebellious France had announced their intention to meet Marwan Barghouti, a senior Fatah official imprisoned in Israel for fifteen years. Sentenced to several life sentences for his involvement in the second intifada, this 58-year-old prisoner is often presented as the most popular Palestinian leader.
»READ ALSO - A hundred years ago, the Balfour declaration opened the door to the creation of Israel
According to a source at the Israeli Ministry of Homeland Security, "the decision to turn back these seven elected officials was taken after a quick investigation by the Office of Strategic Affairs". This structure is notably responsible for monitoring the activities of the international Boycott, Divestment and Sanctions (BDS) campaign. However, the Israeli authorities did not seem able to specify, Monday afternoon, on what precise criteria this "black list" was drawn up. "These are the most provocative elements", limited itself to specifying the Ministry of Homeland Security, which ensured that it wanted to "avoid a disappointment to the interested parties by informing them in advance of the fate which awaits them."
Forbidden to meet Salah Hamouri
The list drawn up by the Israeli government under the order of Ministers Gilan Erdan and Arye Déry, as communicated to the Figaro, includes the national secretary of the PCF Pierre Laurent, the deputy (LFI) Clémentine Autain, MEPs Pascal Durand (Greens/European Free Alliance) and Patrick Le Hyaric (PCF), as well as the mayors (PCF) of Stains Azzedine Taibi, Limay Éric Roulot and Gennevilliers Patrice Leclerc.
According to the Ministry of Homeland Security, the thirteen other elected officials who planned to participate in the trip will for their part be admitted to Israeli territory. But they will be prohibited from meeting Marwan Barghouti as well as the Franco-Palestinian detainee Salah Hamouri, placed in administrative detention on August 23, without his defenders being able to have access to the elements gathered against him. The Quai d'Orsay recently said it was "concerned" about his situation, indicating "hope" for his release.
Source: Le Figaro Premium – The Israeli government is preparing to turn back seven French elected officials