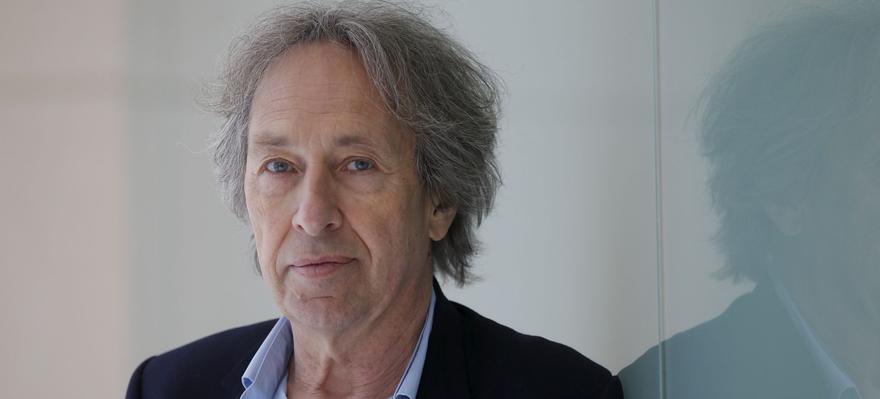 FIGAROVOX / INTERVIEW – The link established by Emmanuel Macron between global warming and terrorism is a sophism, demonstrates the writer.
LE FIGARO.- What does the liberation of Mosul inspire in you?
Pascal BRUCKNER.- It is a symbolic event of great importance. It marks the restoration of Iraqi pride after the debacle of the national army in 2014, which had abandoned the city to the Islamic State almost without a fight. At the time, the jihadists, let us remember, had arrived at the gates of Baghdad. But it was the reconstituted Iraqi army which, with the help of the coalition, liberated Mosul. This success crowns a considerable effort of military preparation and individual courage in the face of enemies who fight like zombies, eager to die. But the Islamic State is not finished. It will mutate like a virus and continue to strike in the areas where it is rampant: Egypt, sub-Saharan Africa, Afghanistan, etc. Islamist terrorism will accompany the entire century to come, because it is the symptom of a sick Islam, incapable of reforming itself, as the Tunisian philosopher Abdelwahab Meddeb saw clearly in 2004.
Will the eradication of the Islamic State in Iraq and Syria, if completed, be enough to convince Eastern Christians and Yazidis to remain in their native land?
The material and spiritual survival of Eastern Christians and Yazidis remains uncertain. As the Archbishop of Mosul told us in Qaraqosh last November, they no longer have confidence in their Muslim neighbors. In 2014, as the Islamic State advanced, some of them attacked them or looted their homes. More generally, Islam's allergy to the monotheisms that preceded it has grown stronger throughout the Middle East. Already, since the 1950s, there are no longer any Jews. And now, many Eastern Christians, who have lived in these territories for two thousand years, are thinking of leaving. In addition, the whole area is devastated. A Marshall Plan is needed. A military interposition force also seems essential to guarantee the safety of civilian populations, in particular religious minorities. The defeat of the Islamists does not mean, alas, the victory of a moderate and tolerant Islam, which is more likely to appear one day in Europe and especially in France.
What to think of Emmanuel Macron's statement linking global warming and terrorism?
There is an autonomy of terrorism. Global warming is a fact, transforming it into a principle of general explanation, into a universal key to human phenomena makes no sense. The ecological argument becomes a Swiss army knife: it helps out the speaker in all circumstances in need of ideas. What was Adolf Hitler? Prolonged drought. Joseph Stalin? Hailstorms in Siberia. The Tutsi genocide? An excessive rainy season. The purpose of these justifications by climate is always to exculpate Islam and to exonerate it from its errors. Do you want to defeat Daesh? Plant wind turbines and eat organic. How can decarbonizing the French economy or reducing the share of nuclear in electricity production undermine the determination of fanatics to carry out assassinations in Europe? We swim in full causalist delirium. Maintaining that the melting of glaciers is directly responsible for the existence of Aqmiau Sahel by pushing ruined peasants to join it is no more serious. Islamist terrorism has primarily theological and cultural origins. You have to dare to see them and name them, instead of looking for subterfuge to reassure yourself. The reductio ad climatum is reminiscent of the servant in The Young Imaginary who, disguised as a doctor, mocks her master by exclaiming "the lung!" each time he describes the most varied symptoms to her.
Another subject of concern at the start of the summer: the migrant crisis…
The Greeks and Italians who live in the regions where migrants flock react with great nobility. There is no violence or pogroms against newcomers. This seems quite natural to us, but if a similar phenomenon occurred on another continent, the reactions of the natives might not be so peaceful. Two things must be distinguished here: what is humanitarian and what is done by individuals and associations; and what is political. As soon as these migrants arrive on our territory, we are morally responsible. It is up to the public authorities to guarantee them accommodation and security pending a decision, if an asylum application is filed. Gestures of individual solidarity towards these disoriented strangers are perfectly legitimate. However, it is unthinkable to guarantee a right to welcome hundreds of thousands or even millions of candidates for exile, as some beautiful souls want when the demographic explosion of sub-Saharan Africa is ahead of us. European welfare states can only function with a limited number of rights holders, at the risk of exploding. It is unbearable that in the case of rejected asylum seekers, only a tenth of the decisions to deport to the border are effective. This figure means that we sit on the laws. Legal immigrants who have completed all the required steps are the cuckolds of this process. Moreover, those who support a policy of total openness are never those who see migrants congregating around their homes, as in Calais. Men are not peas that are transferred from one box to another. They have a memory, a culture. Europe must find a response that is both firm and human, distinguishing political refugees from economic migrants, welcoming the former (if necessary by ensuring their subsequent return home), but turning back the latter. Finally, let's ask the annoying question: by opening the borders indiscriminately to all candidates, aren't we complicit in a new slave trade that sees slave traders and smugglers prosper and empties the societies of origin of their brains and their youth ? Are not the humanists with a big heart, in spite of themselves, the new slavers of the XNUMXst century?
* Last book published: An imaginary racism. Islamophobia and guilt (Grasset, 2017, 272 p., €19).
Source: © Le Figaro Premium – Pascal Bruckner: "The ecological argument helps the speaker who lacks ideas"