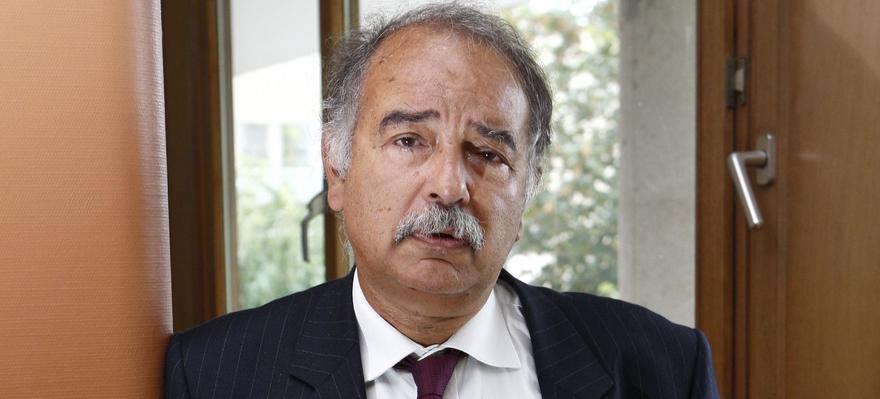 INTERVIEW – Daniel Zagury, head of a psychiatric department in a public establishment in Seine-Saint-Denis, is one of the most respected court experts. Based on his experience, he analyzes the jihadist phenomenon.
LE FIGARO. – What are the criteria that can lead a psychiatrist to diagnose the abolition of discernment of a criminal, which makes him de facto inaccessible to criminal sanction?
Daniel ZAGURY. – They are very strict. In summary, it must be established that mental illness, and nothing else, explains the acting out. In order to arrive at such a diagnosis, it is advisable to carry out a clinical examination but also to study the medical file of the subject, to look for possible antecedents: it is a conjunction of factors which enlightens us. Criminal irresponsibility is extremely rare in matters of terrorism. I would add, having assessed numerous cases, that no terrorist tries to pass himself off as mad. The terrorist believes he has a mission, he carries a message, whereas someone who passes for a madman destroys the message he carries.
According to the Minister of the Interior, a third of jihadists are mentally ill: what do you think?
We are at the heart of the problem. Proven mental illness (schizophrenia, paranoid delirium, etc.) should not be confused with distortions, personality disorders. What is certain is that balanced individuals, comfortable in their skin, happy with their existence, have no reason to become terrorists. But do not confuse someone who has seen a psychiatrist once in his life and a mental patient. Currently, about 2 million French people are followed in psychiatry, they are not potential terrorists!
Do you understand the government's call for psychiatrists?
The state, which for decades neglected the situation of prisons and psychiatry, is waking up with a hangover. The risk is that he will panic and get bogged down in an erroneous analysis of the role of mental illness in terrorism. Psychiatry, because of the health policies of recent decades, is bloodless. The catastrophe would be if the State, to clear its conscience and reassure the population, impose new rigid protocols on psychiatrists, a universal "instruction manual", whereas only tailor-made solutions are effective. An example: if one of my patients, whom I have always seen dressed in Western clothes, arrives one fine morning in my service with slippers on their feet, I will not necessarily report it to the prosecutor.
Would you say that the extreme media coverage of Islamist attacks pushes certain people to mimic a discourse, attitudes?
Obviously. Mental illness is influenced by the times. Nowadays, no one thinks they are Napoleon anymore. The news often remains, for psychotics, the last link with the outside world, once contact has been lost with the reality of the situation. Moreover, terrorism is a polymorphous, changing phenomenon, to which we must adapt in order to understand it. An anthropologist, Ralph Linton, has spoken of "patterns of misconduct" which are a function of the times. Daesh calls to commit horrible acts: this exhortation, formulated out of the blue via social networks, can be taken at its word by lots of people who, for various reasons, succumb to a globalized fashion, a harangue available to all hatreds and all intimate despairs. To reduce this phenomenon to its psychiatric dimension would be as absurd as to exclude the understanding of the individual equation. We are not in a "crazy or terrorist" dilemma. A mental patient can very well become a terrorist. This takes nothing away from the terrifying seriousness of terrorist acts.
You sometimes speak of the "terrorist eureka": what is it?
This is something other than the more or less spontaneous use of jihad by a "lost" individual to cover up his flaws. This subject believes that he is transforming an intimate drama into a heroic act, a melancholy suicide into an apotheotic act: he becomes a "super-Muslim", according to the expression of the psychoanalyst Fethi Benslama. Above all, the potential danger of these "nickel feet" should not be minimized, because massacring one's fellow human beings in the name of Daesh does not require intelligence or special preparation. Others will build a terrorist destiny. The "eureka" is this moment of changeover where the humiliation, the resentment of the delinquent, of the drug addict, collides with the proselytizing message of protesting Islam. The subject then becomes a clone, he thinks like all the others while mourning himself. Generally, his entourage then finds him appeased, less aggressive towards him, he stops taking drugs or stealing: his destiny is traced, he will redeem his first life, failed. Remember the assassin of the Empress of Austria Sissi, Luigi Lucheni, who said: "I wanted to avenge my life. »
How can the study of Islam push so many people down the path to mass murder?
I have met a number of subjects caught up in Daech's propaganda: they have no real religious culture, they are only parrots of suras. For them, the prospect of death is central; religion is no longer a metaphor, but a reality. They firmly believe that angels will accompany them to the summit of paradise where young virgins await them. This psychological benefit escapes us completely, but we must not lose sight of the fact that it exists and pushes beings deprived of solid reference points to commit the most deadly attacks possible.
---
---
---
Source: © Le Figaro Premium – Terrorism: "Mental illness is influenced by the times"