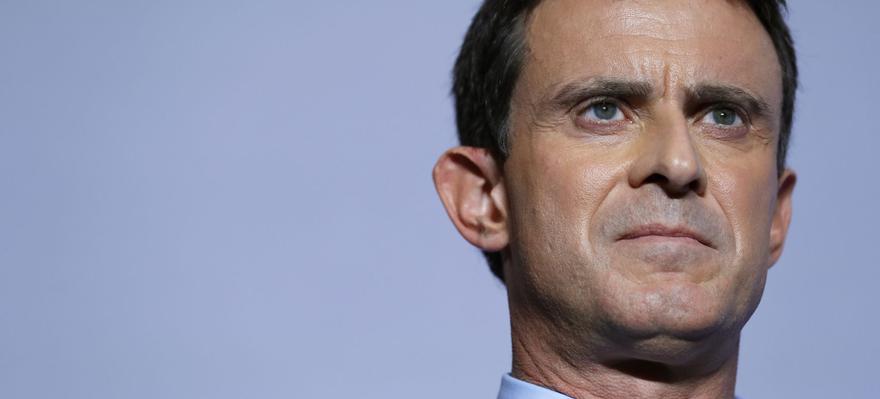 THE POLITICAL SCAN – In a long portrait dedicated to him M the magazine of the world, the ex-prime minister does not mince his words against the former president. "My political life is still ahead of me," he wants to believe.
Their "positions" seem "irreconcilable". Long loyal to François Hollande, Manuel Valls finally decided, last November, to embark on a strategy of prevention against the outgoing president at the time, in order to force him to give up running… And thus embarking on his place in the race for the primary on the left. An episode that ended up consummating the break between the two men, who never really got along on the human and political levels. Asked in M the magazine of the world , Manuel Valls bluntly admits: "We don't see each other. I have nothing to say to him. And neither does he, no doubt.. During one of their last interviews, the two former heads of the executive, however, discussed Emmanuel Macron. "You didn't do anything, because you thought the missile was aimed at me. But it was directed against you," Manuel Valls told him. According to him, the "arrogance" of François Hollande led him to "let it go because he was too sure of himself, he still believes he is the best".
Manuel Valls also returns with a certain distance to his own situation, and the political downfall he experienced between his departure from Matignon, last December, and his narrow re-election in the first constituency of Essonne, last June. "I felt an almost physical hostility. I am lucid. I know I took some of the lightning from the quinquennium. The labor law and 49-3 have opened up a space for violent protest. Focused on me part of the rejection. But I also have a share of responsibility. It's true, I arouse violence, "he analyzes. Not enough to discourage him, however, as evidenced by his determination to be re-elected deputy despite a complicated campaign. "I was not a candidate to be a candidate, but to survive. I could not stay on the defeat of the primary.
"You have to be able to recognize your mistakes"
Convinced that he would largely win his camp's primary and that he could then legitimately claim the presidency of the Republic, Manuel Valls fell from above when his stinging defeat against the rebellious Benoît Hamon brutally curbed his Elysian ambition. "I knew the popularity, you have to know how to accept the test", he relativizes however. "I inevitably embodied a form of pessimism. There was a form of optimism that Macron was able to capture, "he further deciphers. "I didn't have a decompression chamber after Matignon. I oscillate between transgression and gathering, I am trapped. Macron was free. No past, no friends, no political culture. It gave him strength… And then he was lucky," he recalls.
Despite a certain lucidity about its weak political weight, Manuel Valls, however, has not given up on returning to the center of the political game. "I want to weigh in. How? I do not know yet. There's no point in rushing. Everything has become so unpredictable…", he slips. "My political life is still ahead of me," he says bluntly. In the meantime, the former Prime Minister will "ask" and "take (his) marks". "You have to be able to recognize your mistakes," he concludes. Without specifying what lessons he intends to draw from it.
---
---
Source: © Le Figaro Premium – Valls broke up with Hollande: "We don't see each other, I have nothing to say to him"